You are here:
Home
>>
Product center
>>
Round Trampoline
>>
Round Inside Net Trampoline
Round Inside Net Trampoline
CreateFun Trampoline with Tent Roof Cover
Product ID:CF20190905002

consult
CreateFun trampoline tent roof cover is a good alternative to fully enclosed tents as it offers shade and cover from the rain but still allows you to keep an eye on whoever is using the trampoline. It has been designed to be as simple as possible to assemble and fit to your trampoline.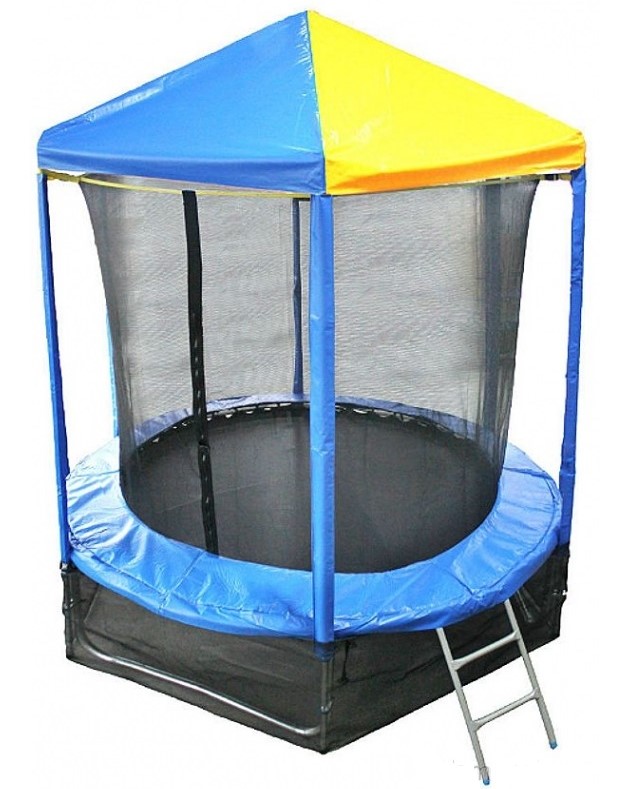 Fitting a trampoline roof helps keep the rain, unwanted debris from trees and birds plus harmful UV sunlight off the kids while they are using the trampoline and off the trampoline itself, helping prolong the life of the jump mat and making the trampoline a nicer place to spend time so that even when not bouncing on the trampoline it is a very comfortable place to enjoy your garden and escape the British weather, good or bad.